Gourmet English Toffee Popcorn - Ready to Eat - Cedar Creek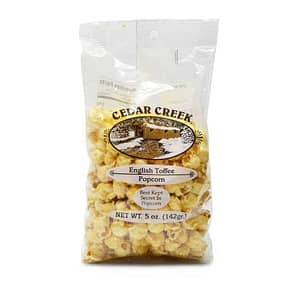 The air-popped popcorn is coated with a candy syrup delivering sweet smooth toffee flavor. When you are not in the mood for a caramel corn this will satisfy the craving.
Available in Small bag, Medium bag, Large bag and Party bag, also available in tins.

Showing all 3 results